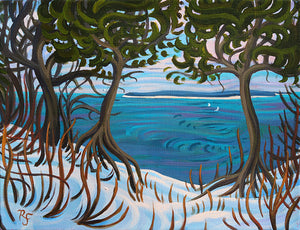 This little 11 x 14 painting reminds us of the beauty within winter.  Two cedar trees sit on the edge of the cliffs of pyramid point, over looking the striking waters of Lake Michigan and the North Manitou Island.
Pyramid Point Winter
11" x 14"
Acrylic on Canvas
$575
Framed in a handmade walnut frame.